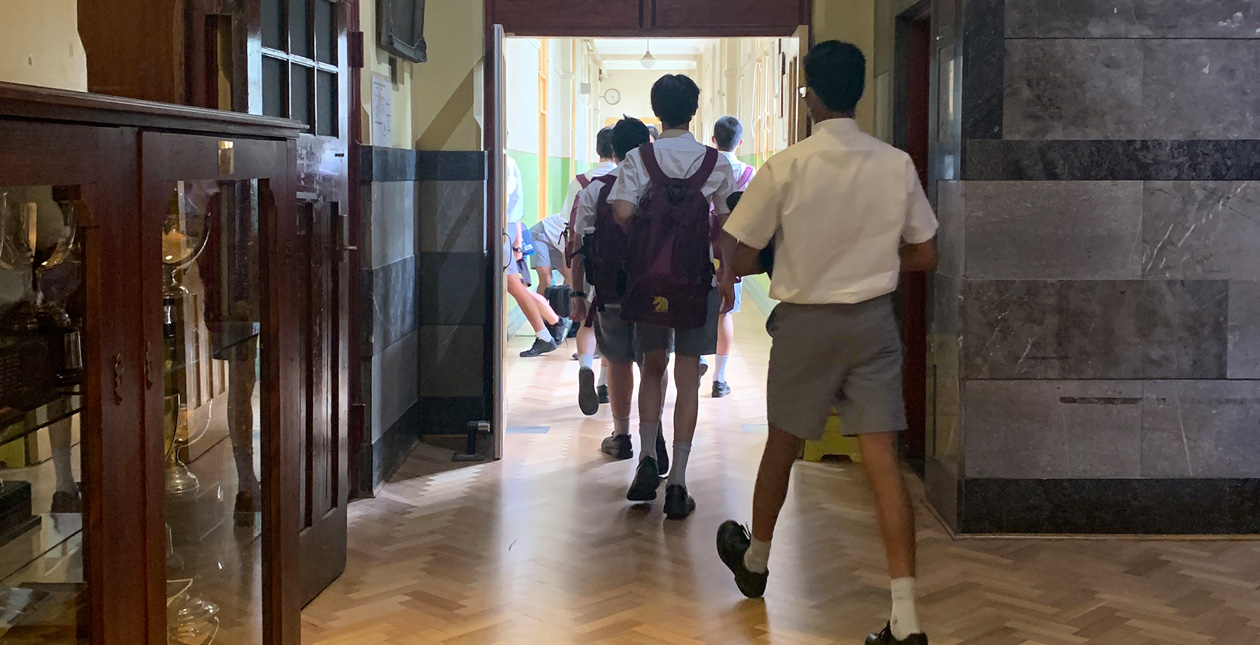 Mental Health First Aid Program – plans become resources
Tuesday, 12th April 2022
Students are back in the classroom after an extended period at home, away from the usual social opportunities offered within the school environment.
We caught up with the Student Wellbeing Coordinator, Jennifer Mill, to find out how the boys are settling into face-to-face learning and for an update on the Mental Health Wellbeing Program made possible through generous donations to the Health Promotion Trust.
"Students are happy to be back. They are happy to see their friends and to have sport again. There has basically been no sport for the last two years; a big issue, especially for a boy's school."

Jennifer Mill
Skills in online communication were acquired during COVID-19 and although important for their future, students' overall communication skills have suffered during the lockdowns. Jennifer and her team have found that the boys are requiring additional support to gradually regain their social skills. This is more pronounced for the Year 9s, who find themselves onsite in the secondary school environment for the first time.
Co-curricular activities, such as the camps to Millgrove, are now increasingly important in the post-COVID 19 school environment.
"Activities outside the classroom help to create cohesive friendship groups that support students throughout their MHS journey and beyond. A buddy system, involving Year 11 students also ensures the Year 9s build connections within the school. This program provides opportunities for new students to explore the diverse range of extra-curricular offerings at MHS," said Jennifer.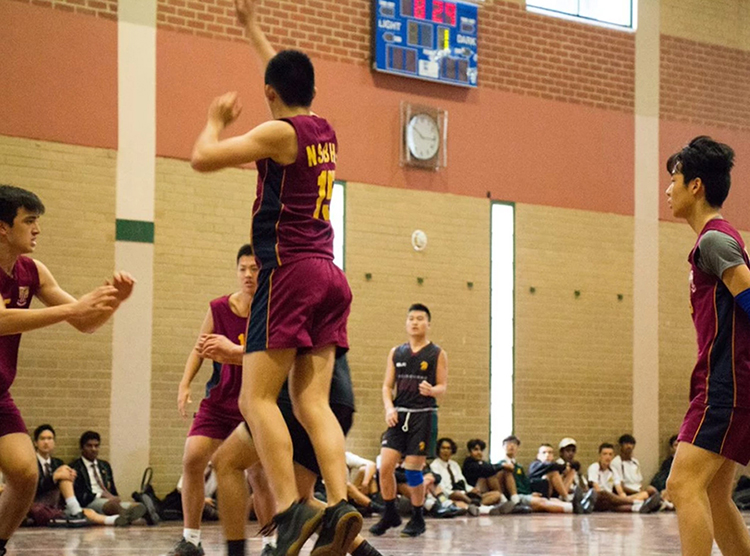 Jennifer was also keen to update us on how increased resourcing is helping to address the mental health needs of students. She advised that MHS was one of the first schools to receive new state government funding designed to expand the delivery of mental health support. The funds received allowed the school to extend the School Psychologist, position to full-time. Donations through the MHS Foundation also funded a provisional psychologist on a part-time basis.
This program growth has allowed the Wellbeing Team to meet increasing demands for case management, group work and psychological guidance across the school community.
"As reported in the media, services across Victoria are struggling to cope with a burgeoning youth mental health crisis. Students can wait for up to 3 months to access an appropriate mental health provider. To fill this service gap my team are supporting students for longer, often weekly or in more extreme cases twice a week, while they wait for services to become available" said, Jennifer.
In other news, the School's Mental Health First Aid Program (MHFAP) is also beginning to take shape. The program is a suite of early-intervention courses that increase mental health literacy and teach the practical skills needed to support someone with a new or existing mental health issue or crisis.
With support from the Health Promotion Trust, Jennifer Mill has completed the first section of her MHFA training. Cecilia Martin, our MHS psychologist, will also complete this training shortly.
With a goal to reduce the stigma around mental health issues, the training will provide Jennifer and her team with the skills to run mental health first aid courses for MHS teachers, staff, parents, and carers.
"Communication is a feature of the MHFA training. The program aims to equip the whole school community with the tools and confidence to identify and respond to a mental health issue. The skills learned can be applied to everyday conversations, adding a mental health perspective to any situation or potential issue."

Jennifer Mill
Jennifer is passionate about what can be achieved with the resources they are building within the Wellbeing Team and was keen to thank all those who have supported the program via a donation to the Health Promotion Trust.
To find out more about the Health Promotion Trust or to support the vital work of the Health and Wellbeing team Click here