Our philosophy is more than just marks; it's building skills for life. The Health Promotion Trust focuses on programs that support the physical and emotional wellbeing of the school's staff and students. The funds raised in 2019 enabled the school to run wellbeing programs for staff and students identified as requiring support. The 10-week programs addressed exercise, sleep, nutrition, stress, mobility and cardiovascular health.
' MHS is a community of people, not just a School. Students, family and staff, work together with old boys and past parents to support the students in our care. The focus is not purely on the academic outcome, but on assisting the students to explore who they are and who they want to become, in all aspects of life.'  Jenny Mill, Head of MHS Wellbeing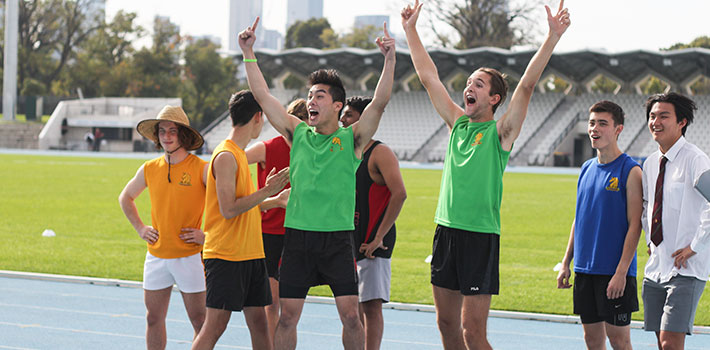 VICTORIA UNIVERSITY
The Melbourne High School Foundation recognises Victoria University's generous support of the Health Promotion Trust.

PROFESSOR EMERITUS IAN GUST AO, VIROLOGIST
'Boys feel a need to fit in and connect with peers, but at the same time they are trying to develop a sense of self and forge their own path'