URGENT FUNDING REQUIRED TO STAGE THE 2022 MUSICAL
Our School Musical opens on the 11th of May 
We currently have a budget shortfall of $5,000
We need your support to get this production staged!
This year's school musical production is The Mystery of Edwin Drood, a hilarious, interactive, whodunit play based on the unfinished, last novel by Charles Dickens.
Period dramas have a special way of devouring budgets. Hire of props, painted backdrops, wigs and costumes are a huge expense. As opening night comes closer, consumables such as makeup and microphone batteries (lots of batteries) take all the budget that remains and more.
All of that, combined with recently inflated costs for staging and equipment, have led to ­­­­a shortfall of $5,000 for this year's musical. The first performance is just weeks away, so time is running out to address this funding gap.
Can you help ensure the school musical maintains its high production values? Will you consider a tax-deductible gift today?
Steven Bowler, the Production Director, believes the school musical is a great example of MHS achieving its goal of an education that is 'more than just marks.'
"Participation in the musical gives students a full mix of life skills. There is such extensive collaboration and interaction toward goals amongst peers. Memories of school productions will be talked about by students decades later. As careers are pursued, often far away from the theatre, they will have fond and vivid recollections of these times."
Steven Bowler, Production Director.
A donation today will contribute to this broader educational experience. Can you help MHS students build resilience, creativity and team-building skills.
With our Annual Tax-time Appeal just around the corner, we are asking for support for our arts and cultural program early to address this pressing funding need.
A donation now will make a difference for the school musical – The Mystery of Edwin Drood.
Donations over $2 are tax-deductible.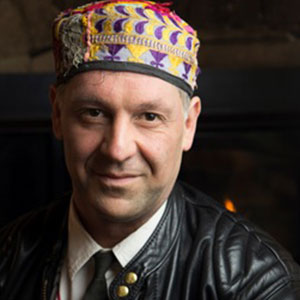 PATRON: BASIL ELIADES, ARTIST AND AUTHOR
'Music and singing are part of daily student life at MHS and for many, music represents the soul of the School.'