The Board
Our Board of Directors are responsible for Melbourne High School Foundation's overall performance and compliance, providing strategic direction, effective governance and leadership. Our constitution provides the governance structure in which the management of the Foundation is vested in our Board of Directors. A copy of our Constitution is available
here.
John Wertheimer AM RFD – President
Qualifications: FRMIT, B Econ, CPEng
Experience: Army Officer, Managing Director, Engineer, Project Management, Management Consultant, Chairman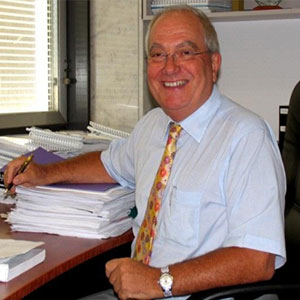 Mark Taft – Vice President
Qualifications: BA(Hons) LLB
Experience: Judge, Barrister 1989-2008. Senior Counsel. Former Vice-Chairman, Criminal Bar Association. Former President, Melbourne High School Council.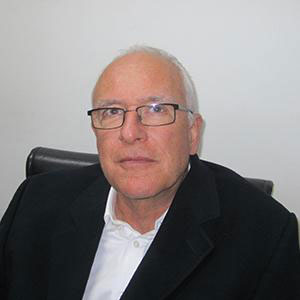 Noel Moloney – Treasurer & Former Secretary
Qualifications: B.Comm, M. Crim., CPA (retired)
Experience: Noel is a retired public servant who has spent thirty years in the areas of government finance, policy advice, auditing, securities regulation, compilation and release of government statistics and program implementation. He spent three years in the Department of Treasury and Finance, developing and administering the Victorian State Budget. Noel has also served on various state and national intergovernmental committees.
Noel had two sons attend MHS, and was Treasurer in the School's Finance Committee and the School Council before joining the MHS Foundation.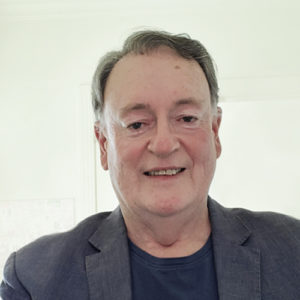 Chitra Amaradasa – Director
Qualifications: BA, LLB (Hons), LLM
Experience: Chitra is a lawyer by profession. She has worked at Middletons, Clayton Utz and Minter Ellison, on large national and international acquisition, divestment and infrastructure transactions. Later transitioning to government, as a principal solicitor at the Victorian Government Solicitor's Office, Chitra practiced in the areas of commercial and property law. She has also contributed her expertise to Royal Commission and State Inquiry related matters.
A past parent at MHS, Chitra was a member of the School's Finance Committee and the School Council; as well as an active fundraiser with the Parents and Friends, and Friends of Music associations.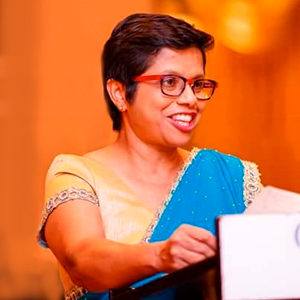 Rodney D Cocks CSM – Director
Qualifications: BCom, LLB, MBA, MPA, Graduate of the Australian Institute of Company Directors and the Royal Military College, Duntroon.
Experience: Rodney is Executive Director and Chief Executive Officer of Cronos Australia. He is a Director of New Southern Capital, a private equity firm he co-founded. He was previously a member of the Senior Leadership Team at Linfox and was a consultant at the Boston Consulting Group.
Rodney served on the Counter Narcotics Team of the British Embassy in Afghanistan and with the United Nations in Afghanistan, Sri Lanka, Pakistan and Iraq. He started his career as an Infantry Officer in the Australian Army. Rodney was named the 2005 Victorian Australian of the Year and awarded a Conspicuous Service Medal for his actions in the aftermath of the 2002 Bali bombings. He is an author and an admitted Lawyer to the Supreme Court of New South Wales. Rodney is a MHS Old Boy who graduated in 1994.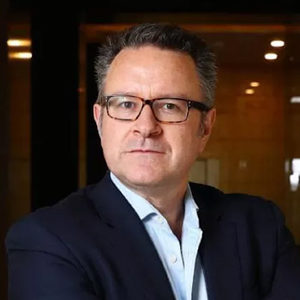 Simon Evans – Director
Qualifications: Bachelor of Architecture
Experience: Simon has worked within the property and development industries where he coordinated the planning process with State and Local Government authorities. He has project managed large and complex projects, with responsibilities for implementation of client briefs, from inception to completion. 
Simon is a parent of an MHS Old Boy and his involvement with the MHS Foundation allows him to maintain contact with Melbourne High School.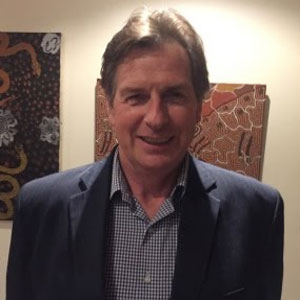 Ben Mahoney – Director
Qualifications: LLB, BCom(Hons), LLM
Experience: Ben briefly studied Opera at the Victorian College of Arts before commencing a career in law. Following several years of legal practice in the Channel Islands (Jersey), he became a partner at commercial law firm Arnold Bloch Leibler. Ben has over 20 years' experience practising in commercial, banking and finance law, focussing on large debt and equity financing and restructuring transactions.
Ben is married with three children. He is an MHS Old Boy who graduated in 1991.
Gulrez Kaur -Director
Qualifications: B.Comm
Experience: Gulrez is a leader with deep expertise in business strategy, innovation, corporate development, corporate finance, corporate venturing, P&L management and product management. Through various roles across consulting, large corporates and start up, she has experience in understanding the building blocks for business success.
Gulrez is currently the Director of Global Strategy Group at KPMG. She founded the fintech OneTwo, a digital lender that helps people buy, own and sell homes faster and easier and she has also worked in strategic roles at ANZ and E&Y.  Gulrez attended Mac.Robertson Girls High School.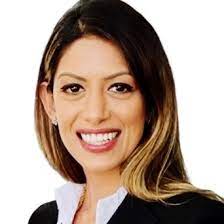 Sam Theodore – MHSOBA Representative
Qualifications: Master of Practicing Accounting, Bachelor of Business – Banking and Finance, Senior Associate – SA Fin (FINSIA), MIPA AFA
Experience: Senior Dealer Foreign Exchange – CPA; Senior Manager, Financial Risk Management Group, Ernst & Young, Director Capital Markets Group, Deloitte; Global Practice Leader, Internal Audit, ANZ, Director of Finance & Treasurer, Oakleigh Grammar. Australian Paralympic Head Coach for Goalball (1987 to 2002), Director Blind Sports Australia.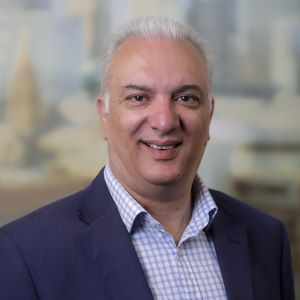 Dr Tony Mordini – MHS School Council/ MHS Principal
Qualifications: BA, BEd, BEd (Hons), EdD, PGradDipMgt, GAICD
Experience: Tony has over three decades of senior leadership in school and Higher Education settings with portfolios including policy, wellbeing, human resources, operations, and information systems. He also has high-level experience in corporate governance (including Secretary to Deakin University); mental health (including doctoral studies in the psychopathology of self-harm); and civic service in refugee advocacy, justice, and community safety.