Help us ensure we can support students who are impacted by COVID-!9
MHS is feeling the impact of COVID-19 lockdowns. We had to adapt quickly to remote learning finding diverse ways to keep our students engaged. We have also had to look at new ways to support students facing challenges in accessing remote learning.
Since March we have been supporting families through the provision of laptops and helping them gain stable internet access. Our staff have stayed in contact with at-risk students studying at home, helping them access material, educational, and psychological support.
With the announcement of schools re-opening we will need to adapt to a new set of circumstances. As the full economic impact of COVID-19 unfolds we are preparing for many more students requiring scholarships and material aid. We also anticipate that a larger cohort of students will need social and psychological support to help build their resilience for the challenging times ahead for many of our families.
If you are contemplating an end of this financial year gift, we ask you to please consider supporting the Melbourne High School Future Fund during these uncertain times. There are also other ways you can support the school. See a full list below. 
Future Fund
Help us provide material and psychological support to students during COVID-19
Set up to ensure we can respond to the schools most pressing needs, this year the Future Fund will provide flexible funds to respond to COVID-19 and help:
Provide material aid to students such as myki cards, school uniforms, food and educational needs
Deliver psychological support services to assist with increased student anxiety, stress and depression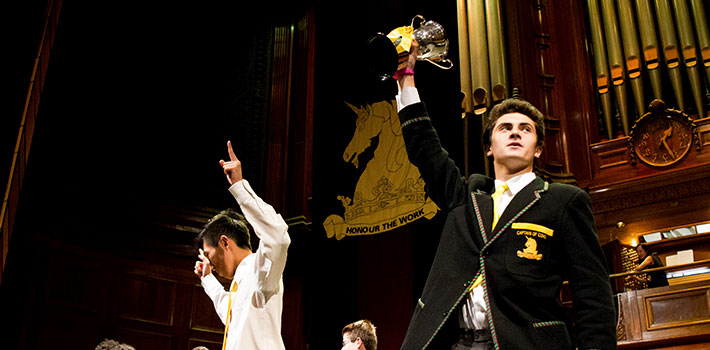 Scholarships
Help us support students in need
All students should have the opportunity to benefit from Melbourne High School's all-encompassing education, regardless of background or circumstance. Donations to the Scholarship Trust allows us to, give much-needed assistance to students who cannot meet the basic costs of education.
Classrooms
Help us build state-of-the-art classrooms.
We have set a target of upgrading 40 classrooms by our centenary in 2027. Through the generous support of our school community, we have renovated six classrooms and have the funds to renovate four more. Can you help us to continue reaching our target? Any donation large or small will help us build classrooms for a new century.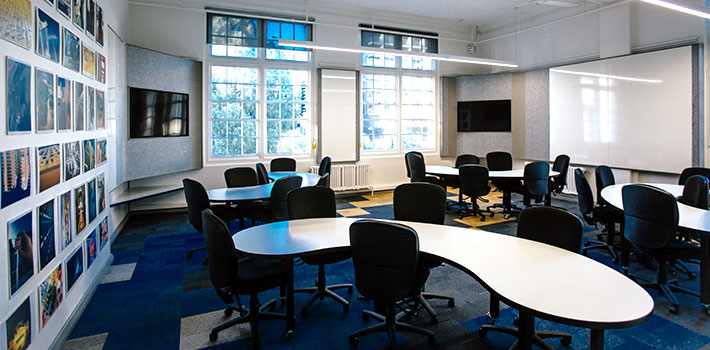 Support our talented artists
Help us promote and support the arts in the school.
Help us to continue to offer a diverse and varied arts curriculum. Our areas of interest include music, media, theatre studies, studio arts, visual communications and design.
Health & Well-Being
Help our students develop resilience and healthy lifestyle habits
Support the physical and emotional wellbeing of the school's staff and students. The funds raised in 2019 enabled the school to run wellbeing programs for staff and students identified as requiring support. The 10-week programs addressed exercise, sleep, nutrition, stress, mobility and cardiovascular health.